UNITY SPORTS ELITE VOLLEYBALL MARCH BREAK CAMP, MARCH 11-15, 2019. 
---
Unity Sports and the Unity Volleyball Club is excited to host our 2019 March Break Camp at the Markham Pan Am Centre! This camp is directed for rep volleyball athletes between the 12u and 17u age groups and will be led by some of Canada's finest talents.
This camp features the talents of Neil Mason, Steve Aird, and Mettle Sports Training – specifically coach Steve Teel.  The camp will improve athletes' volleyball skills and their strength and physical conditioning.  For more information on the camp leaders, please read below for bios.
EARLY BIRD DISCOUNTS AVAILABLE!
REGISTRATIONS MADE BETWEEN JAN. 20 – FEB. 18, 2019. WILL QUALIFY FOR DISCOUNTS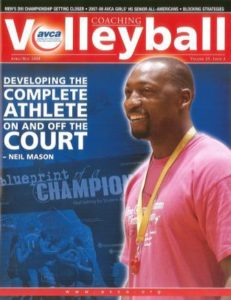 COACH NEIL MASON
Scarborough's own Neil Mason will be making a homecoming of sorts back to Canada.  For the past 16 years Coach Neil has been running Complete Athlete Incorporated and the TCA Volleyball Club where he has coached countless numbers of student-athletes and coaches.  For his great work, Neil was awarded the 2006 Developmental Coach of the Year for the sport of volleyball by the United States Olympic Committee. TCA currently operates in Atlanta, Orange County, Austin, Baltimore, Houston, and Virginia and has plans to continue growing across the states.
Read more here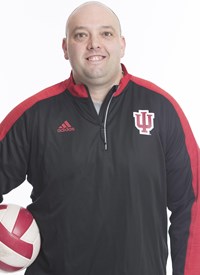 COACH STEVE AIRD
London, Ontario's Steve Aird is also returning back to Canada to share his expertise with young athletes.  Coach Steve is currently the head coach of Indiana University's NCAA women's volleyball team.  Steve joined Indiana after successfully turning around the University of Maryland's program.  Coach Steve has been coaching in the NCAA since 2002 and has also coached many athletes through Complete Athlete Incorporated.  Coach Steve has 4 NCAA National Championships from 2007 – 2010 with Penn State as the Director of Volleyball Operations and Assistant Coach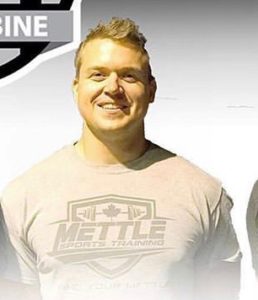 COACH STEVE TEEL
Many OVA athletes already know about Coach Steve and Mettle Sports Training.  Coach Steve has trained some of Canada's finest athletes personally through 1 on 1 sessions, group sessions, and Team Ontario Elite programs.  Coach Steve will teach athletes to take care of their own bodies and help them train to become their strongest self.
---
2019 SUMMER CAMPS,
DATES ANNOUNCED
July 29 – August 2, 2019
August 6 – 9, 2019
August 12 – 16, 2019
Further details to come this spring.
---

ADULT CLINICS:


BEACH VOLLEYBALL TRAINING FOR ADULTS
TRAINING AVAILABLE FOR BEGINNER TO INTERMEDIATE ADULTS
Clinics will focus on skill building: passing, serving, setting, hitting, digging, blocking, team play execution: communication, strategy and meaningful competition. The last 30 minutes will be spent on gameplay with the coaching staff providing 1 to 1 feedback.